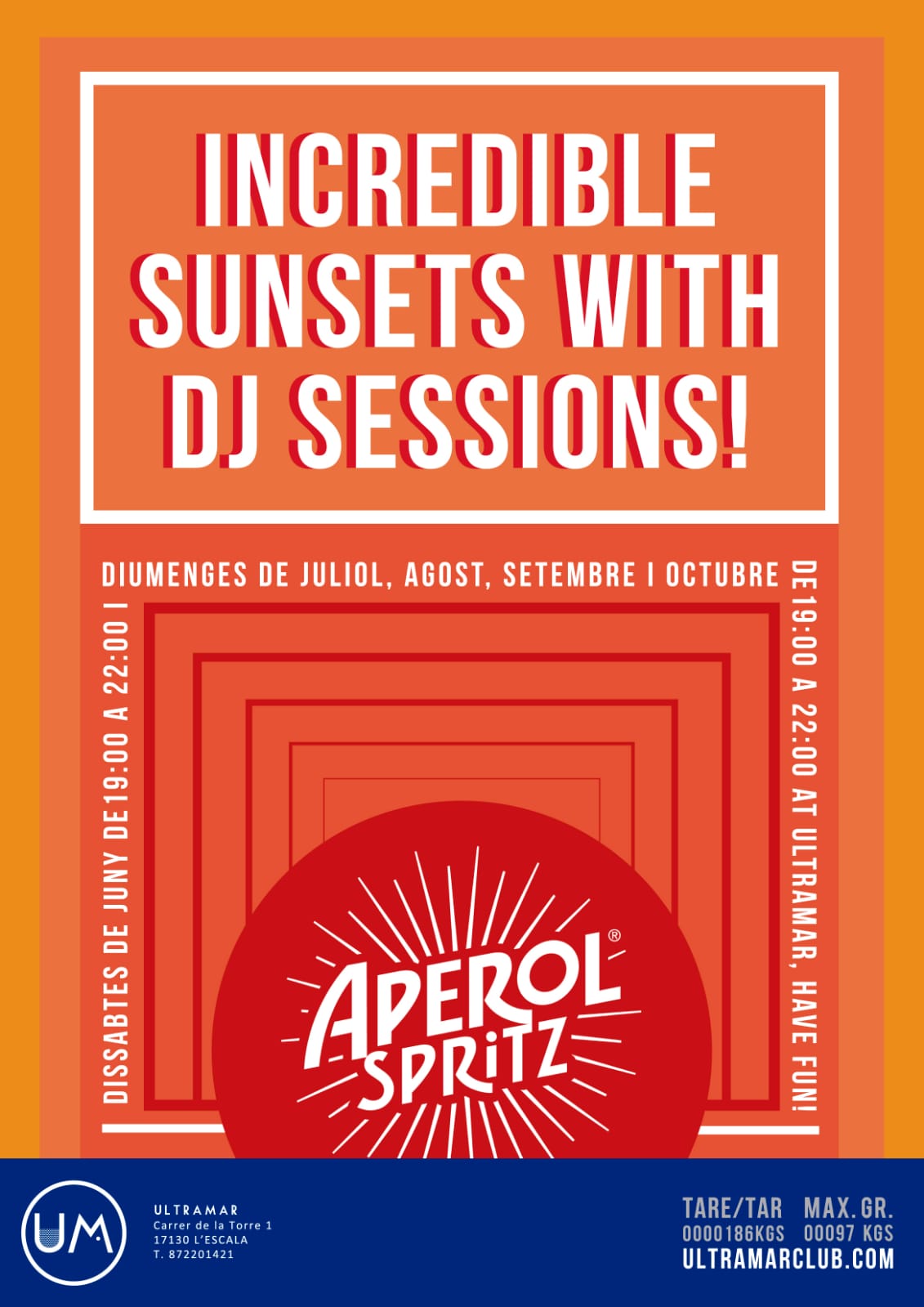 Aperol Spritz Sunsets: DJ SHAKTI ALLIANCE
All Events
14 juliol, 2019 @ 19:00
A partir de les 19h. Gaudeix del millor Aperol Spritz amb DJ's seleccionats.
SHAKTI ALLIANCE
VIR (Virginie) y MODET (Troya Modet) alianzan sus experiencias a través de su amplio recorrido y amor por la música, haciendo vibrar las cabinas por donde pasan, llenando de ritmos del mundo los oídos de aquel que disfruta en la pista.
VIR
Virginia Elena Ramirez. Venezuela. 1975 Coleccionista de vinilos desde su infancia, VIRGINIE comienza su trabajo como DJ profesional en el año 1999. Ecléctica por naturaleza, es conocida por combinar el
exquisito toque y
groove de la
música negra y es capaz de alternar sonidos más experimentales con Funk, Hiphop , Disco y House ofreciendo un ejercicio perfecto. VIRGINIE a visitado diferentes ciudades, desde Venezuela a Finlandia, pasando por Nueva York, Francia, Madrid, Bogotá ,Italia , Bilbao o Barcelona, siempre dejando su sello de identidad y elegancia en festivales como Down by the Laituri (turku/finlandia), Sonar 2008, Cruilla Fest 2017, el cierre del Festival Soundeat 2017, donde compartió cabina con el gran HUNEE,horse meet disco, "brunch in the city" con el gran Lil Louis y Mr.G , clubs , eventos de arte entre otros han podido disfrutar de sus eclécticos sets ..
actualmente tiene varios proyectos entre manos , dos radio shows , C/C radio "Vibedelious"dedicado a djs y productores de la ciudad condal ..y "radio primavera sound" "Most wanted FM" dedicado a los sonidos más
urbanos
Florencia, Milán, Paris, Berlin, Munich, Las Vegas y muchas mas
ciudades, han disfrutado de sus sets en diferentes clubes y eventos de
En la actualidad cuenta con su propio espacio radio sonoro (Círculo de
Borneo) en la emisora Dublab. También colabora con radio Gladys
Palmera, Betevé (Radio Africa), Lie Radio, The New Wrong Order
ofreciendo sesiones de amplia selección musical. Junto a Susana
Hernández (Ylia) creó su propio club de escucha privado, Peneda
Hoy día, en la ciudad de Barcelona, ha pasado por la cabina de Casa
Gracia, Sala Art, Laut, Miscelanea, Freedonia, Antic teatre, Casa Bonay,
Macba, Soho house, Sound Eat, Poblenou Urban District, Palo alto,
Hangar, Can Felipa, Arts Santa Mónica, Centro de arte La Panera
(LLeida), de la mano de Andrea Gomez y en una escena mas de
ambiente y escucha, con Exotica como proyecto ( taller de pintura
guiado a través de voz y música)